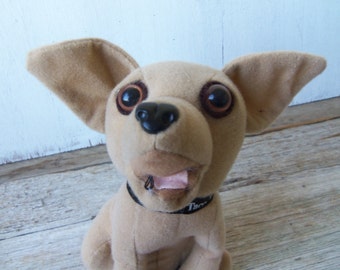 cheep-cheep-cheep goes the little chicken
Finally pecking his way out of the safe embryonic enclosure we humbug humans know as The Eggshell, the strident and very very serious Chalupa-the-Chihuahua offers:
But I wake up this morning, and everyone but people on the Left like me and people on the Right that I despise (and who despise me) is giddy with war, with relief at Trump's belligerent normalcy.
Notice how the smug stuffed puppy praises himself for "seeing Trump's belligerent normalcy," and pats his own back for NEVER TRUMP!ing, as a stance, in the 2d half of CY 2016.
Let us ask him, "Jeffrey, whom would you prefer as POTUS right now?"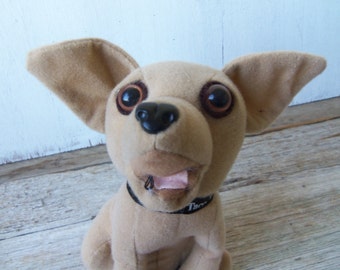 Professor Chomsky, of course!
Yes, because Chomsky's backers and Trump's backers and Hillary's backers and Bernito's backers and Romney's backers and Cheney's backers and Bush-
pere-et-fils
backers are all such different people with such radically divergent agendas!
****************
How does one remain on "the Left" after one's mid-20s drew to a close?
Late bloomers, intellectually speaking, may need until mid-30s, but even if we grant that margin/buffer, we still have 2 decades of delusion to inquire about, where Chalupa's political "wisdom" is concerned.
I'm inclined to think it's because at age 14-15-16, Chalupa imagined himself "rebelling" from "authority" by being a Leftist, and remains in that rut some 40 years hence.
Naturally Leftist dogma is attractive to the teenaged nebbish who imagines himself More Sensitive than You, More Justice-Minded than You, More Worldly in My Empathies than You.
It's part of the teen posture: Here's my uniform, see my clique alliance, know me as a Genius!
****************
I don't care...don't care...did you see the drummer's hair?
****************
Jeff, let's just cut to the chase: you serve AIPAC/Mossad/ShinBet and the Divine rule of David, while imagining yourself a great seer and big-hearted saviour-via-art.
I hope you get a good stipend from Rahm Emanuel or Tamir Pardo. There must be some reward of some nebulous credence for hobbling yourself for 4 decades that way.
--Harold Caidagh, product of schools similar to what produced Chalupa, but obviously better able to make use of what was on offer than our poor little chihuahua. Why's that?