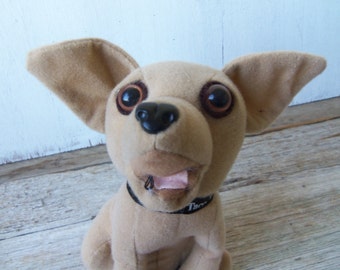 BARK!
Just one bark, but boy is it a howler:
Correct usage: The enormity of Scalia's assholosity lead to his legal decisions that ratfucked untold millions.
It's not the first time someone thought that an MFA = a JD, jurisprudence-wise.
It won't be the last.
It may be the only MFA-leading-to-Reference-Librarian-plus-Tempera-Poetaster who thinks it's got legal chops, but it may not.
*************
Chalupa,
stack up the manifold reasons of Scalia's horror in jurisprudence.
List the decisions.
Enumerate each one's legal reasoning flaws.
I'll give you one week.
*************
A week passes.
Chalupa tweets or blogs,
"Jurisprudence? That's for frauds of the legal sort, there is no jurisprudence in my Socialist Utopia, it's just my rules and you're wrong if you disobey or dislike any small part of any single one of 'em. 'nuff said. The genius has spoken."
We inquire further: "This is your take because you read
A Frolic of His Own
and from that, drew overbroad conclusions and snap judgments premised upon them?"
Our prodigal pup replies,
"Stupid reactionary homophobic cis-trans-patriarchist! Only reactionary ideologues respect The Law in a Repugnican-controlled, neoLib-Dem assimilated government system. My Laws control over whatever ratfucker Scalia might have said in one of his lying screeds."
We soldier on, patiently: "Yes, but as to the legal analysis, you have nothing?"
Chalupa-doo, erstwhile Walter-Mitty-of-a-pseudo-dog, snaps back with arrogance,
"Only the First International, late arriving upon American shores through the Kind marshalled among the nobility (me, & the rest of the True Pure Leftist Democrats), will provide any analysis necessary of the regime we are displacing by the moment. When it is finished, we shall write the history. I will write that history. I AM THE REFERENCE LIBRARIAN AND I KEEP THE TRUTH!"
--Charles F. Oxtrot, and I believe the little stuffed animal has reached a new level of delusion with this one.