You know them, don't you?
Here's Johnny!
Get out of my way son, you're usin' my oxygen.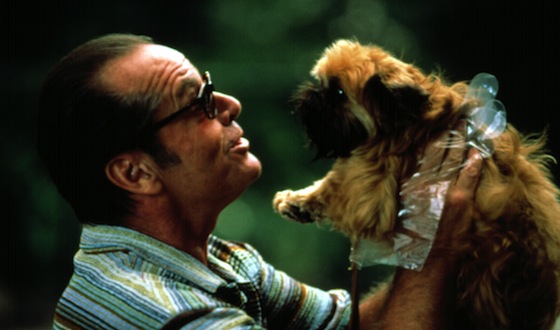 I think of a man, and I take away reason and accountability.
YOU CAN'T HANDLE THE TRUTH!
Well, this one falls under that last category:
Perhaps you can see now why Karl, myself, Paul and Hal made such a big deal about mocking Gay Snark over the past 6-7 years.
Good job, progressives.
You've alienated exactly the people you pretend to want to help.
You reveal your Servitude.
Whom or what do you Serve?
The Volkihar Clan.
Their leader?
Lord Harkon.
And don't be fooled by the TES "Nord" characteristic. Those TES story writers have more up their sleeves, you just spent too much time mocking them to see their literal magicks. That right there, Buster, is true irony for you.
Here is Lord Harkon in meatspace:
Metaphorically speaking, that is. Mr N is just a front man for a whole ideology -- Domination of Planet Earth.
Why does Mother's Brother Samuel give so much money to the Volkihar Clan?
To disinterested, un-ally-ed eyes the Volkihar Clan looks quite capable of maintaining its own economy and defense.
What does the Volkihar Clan do for MoBroSam that causes Sam-well to be so profligate in his money-based, Youza dom/for policy-based, foreign-investment-based largesse toward the Volkihar Clan?
It's a question I'd ask, if I were the member of a household where Home Steward continually gave money to someone in some far-off locale, whose uses of that money seem to benefit me none at all, and maybe even in the negative direction. Nothing given the far-off beneficiary is helping me within the household overseen by Home Steward. Why would I want HS to constantly ship $$ or other household resources to far-off beneficiary?
Because I can Virtue Signal by turning a blind eye toward the malfeasances, misdeeds, murders, tortures, oppression, displacement, maiming, and psychologically destroying neighboring people?
*************************
What if I pretend to discern this bias toward the Volkihar Clan, even occasionally moving me toward uttering a tweet that suggests maybe the Clan sometimes behaves in an untoward fashion where the Clan's immediate neighbors are concerned?
What if all of my life's value choices have supported the Volkihar Clan's agenda, yet I believe myself a fiercely independent artiste who is savvy about political grappling, akido, judo, jiu-jitsu, etc.?
What if the highly respectable Public Education System did not teach me how to think, but instead required me to think a certain way, making certain assumptions, and leaving a great many things unquestioned?
What if every Acknowledged Expert for my chosen Team actually is serving Volkihar Clan agenda points, while presenting them in a way that fairly well obscures that agenda's existence, and even might obscure the Clan's role in things, generally speaking?
What if the way an Expert gets Acknowledged is by a stringent vetting process established by Clan members in positions of authority, to such an extent that the Experts are mere conduits rather than independent analysts?
What if you think you're well-informed and deeply/broadly educated, only to discover that you've been mostly programmed and groomed, in the subtlest ways possible, subtleties practiced by grifters and confidence men for millennia, in lands all across planet Earth?
If any of the above applies to you, and you offer yourself as a wise, informed person whose opinions have heft and motive force, it's probably because
YOU CAN'T HANDLE THE TRUTH!
-- Charles F. Oxtrot, who recognizes Jack Nicholson's fine acting talents, in no matter what kind of role he's played.